Louise Farrenc was just 15 years old when she started lessons with a tutor from the Paris Conservatoire. She went on to establish herself as a virtuosic concert pianist before becoming piano professor of that all-male school – the first woman to get the job.
The French composer was a bold advocate for equal pay, which she eventually received. She co-founded a publishing house. She taught young musicians to become award-winning professionals – just like her.
So why, despite such remarkable achievements, did Farrenc become a hidden gem?
She was certainly popular at the time. But after she died in 1875, her music was buried under countless performances of Beethoven and Brahms – celebrity figures of classical music.
Benjamin Bayl, who leads the Melbourne Symphony Orchestra through Farrenc's music in Hidden Gems, reckons "we have a lot of catching up to do".
"Farrenc's compositions were sadly forgotten until a serious interest in unjustly neglected female composers – more than a century later – led to the revival of her works," Benjamin says.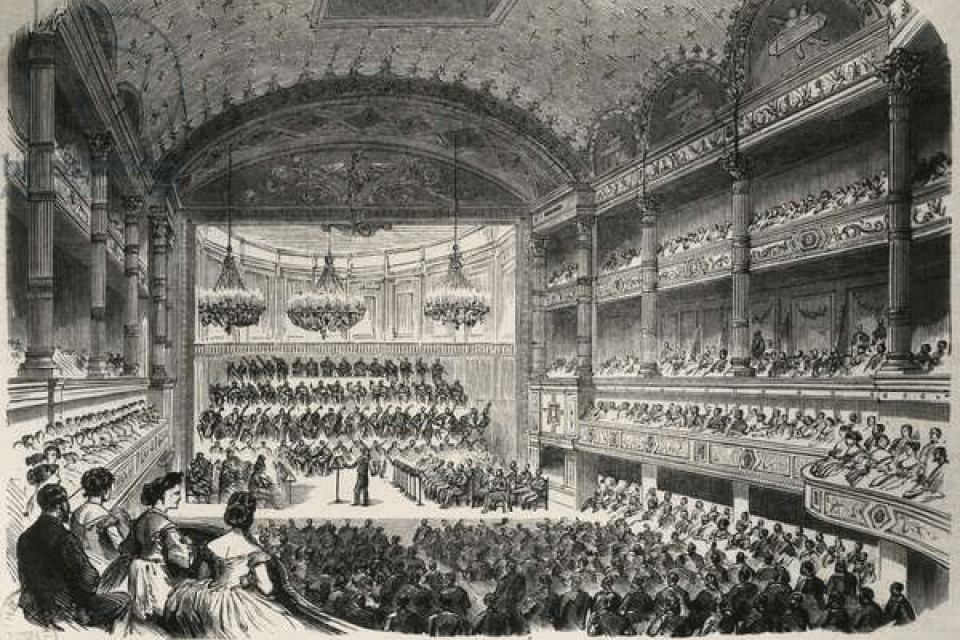 Farrenc is one of many composers whose music was lost to history (or, perhaps more accurately, silenced out of it). She rivalled composers whose popularity exploded as hers diminished. Listen to her roaring symphonies and ripper overtures, and you'll understand the power of her work.
Benjamin highlights Farrenc's "interesting approach to scoring and colour combinations that were unusual and experimental compared to her contemporaries", and observes "a distinctive style that is something unique".
We can now recognise the ingredients of a legacy that should have been wider celebrated: the prestigious awards Farrenc accumulated, her authority as an author of music resources, and her three-decade post as piano professor.
She achieved it all in the face of criticism – not of her music, but of her very self. Composer Hector Berlioz believed she was "a talent rare among women". Her music was described as masculine – a trait then perceived as positive, and would have been used to explain her rising status in male-dominated circles.
Farrenc also faced a catch-22 when competing with the so-called masters of classical music. Benjamin notes: "Promoters and publishers might not give composers opportunities if their music was not already well known."
Her overtures and three symphonies weren't even published while she was alive.
Overture No.2 is itself a hidden gem among the composer's output; Farrenc's orchestral works are few compared to her piano and chamber compositions.
Composed in 1834, the overture later premiered at the Société des Concerts du Conservatoire. It remains an impressive example of the form, and "packs in a lot of unusual and ear-catching musical ideas".
To Benjamin, it is liberating to conduct lesser-performed works, and help build new performance traditions for music finally heard.
"With Farrenc, there is no previous template; there are not 100 recordings of her music. We can explore and discover her music as if we were sitting at the premiere in Paris!"
It's time to unearth these extraordinary hidden gems.
Listen to Louise Farrenc's Overture No.2 as part of the Hidden Gems program, 16 June at Town Hall. Benjamin Bayl will conduct the Melbourne Symphony Orchestra with guest soloists Tair Khisambeev, David Berlin, and Jack Schiller.