Built between 1880 and 1891, St Paul's Cathedral is Victoria's most visited place of worships, and one of Melbourne's most popular architectural landmarks with over 400,000 annual visitors. Designed by English architect William Butterfield in 1836, the 'Gothic Transitional' style of the cathedral combines early English with gothic decorative elements, sitting on Melbourne's busiest intersection.

St Paul's has an active events calendar, hosting a range of contemporary concerts, events and panel discussions. Since 2001, an intensive restoration program took place, with the Cathedral now showcasing a brilliant upgrade to its audio system. An installation of 46 speakers at a variety of different heights and angles allow the large open spaces and various pillars throughout the structure to seamlessly complement the overall acoustics of the cathedral. The long reverb times and reflective surfaces throughout the building result in it being the ideal space for live music and concerts.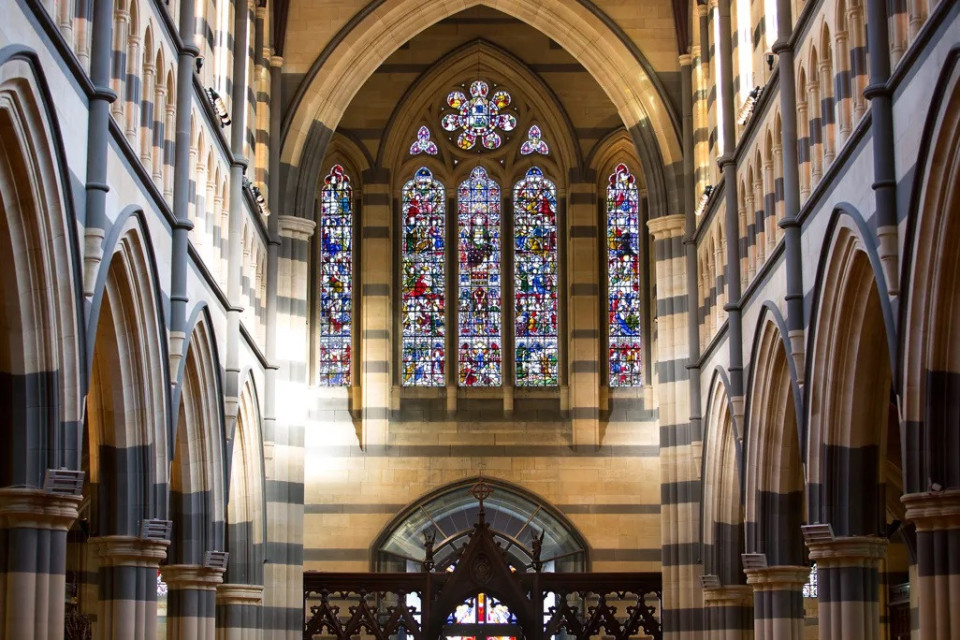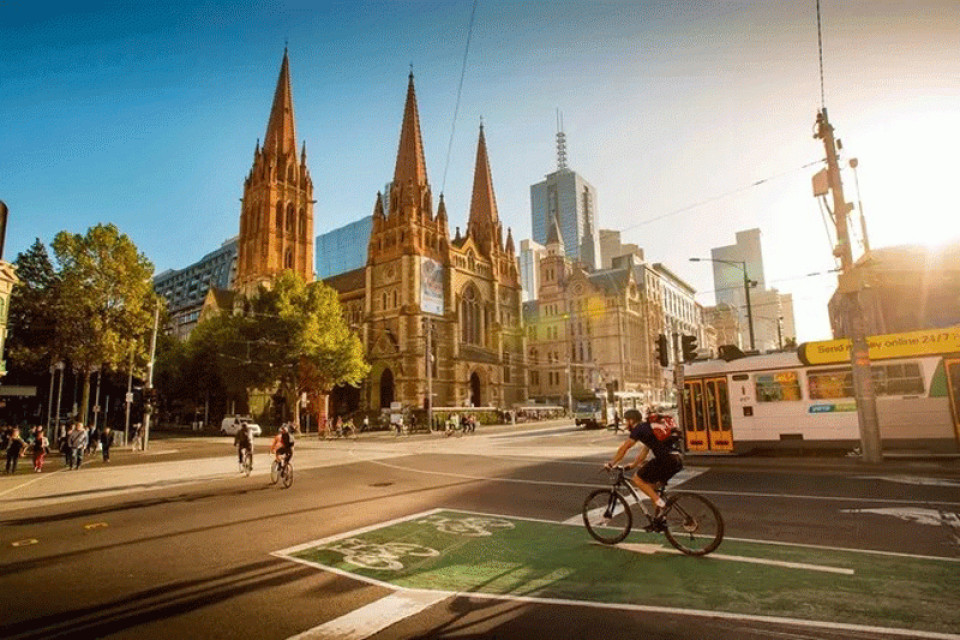 On Thursday 21 April, we are excited to be performing Metropolis: The Lost at this iconic venue. This concert features acclaimed Australian composer Mary Finsterer's exploration and interpretations of myths and ancient rituals in this concerto for Viola and Cello with Orchestra & Electro-acoustics. The work balances various musical styles ranging from medieval harmonies to serialism, creating a tension between driving rhythmic structures within an unfolding harmonic framework that in the final moments of the work, releases a canon that draws the orchestra together as a singular unified voice.
Sitting alongside Finsterer's significant work, selections of renaissance and contemporary works will be performed, including Hildegard von Bingen and Arvo Pärt featuring the magnificent MSO Chorus.

This exciting concert will be a unique musical experience in a sublime venue.