In March 2020, the Melbourne Symphony Orchestra, conducted by Miguel Harth Bedoya, performed Nikolai Rimsky-Korsakov's Scheherazade.
This extraordinary orchestral work brings alive the legend of a storyteller who saved her own life and the lives of hundreds of women in her kingdom, by spinning captivating tales for a thousand-and-one-nights.
One of the most famous legends in fiction has one of the bloodiest beginnings. Scheherazade, the female character at the centre of the Middle Eastern collection of stories, One Thousand and One Nights, is introduced to the Sultan after he has murdered no fewer than 1001 women.
As the story goes, the Sultan learned his wife was unfaithful to him, and so married a new woman each day, beheading the previous day's wife so she didn't have the chance to be unfaithful to him.
Enter Scheherazade, who had read 1000 works of poets, philosophers and historians and memorised them all. She volunteered to spend one night with the Sultan, recounting her first tale before stopping at dawn. Wanting her to finish the story, the Sultan decided to keep her alive to hear the ending the following evening. Scheherazade continued this pattern for the next 1001 nights, the Sultan falling more and more in love with her. And so, Scheherazade became Queen.
The stories she told, of Ali Baba and the Forty Thieves, Aladdin and his lamp, Sinbad the Sailor and others have inspired countless books, films, plays, poems and music.
Of all the musical adaptations of the Arabian Nights, one of the most powerful and affecting is Nikolai Rimsky-Korsakov's Scheherazade. The work's four movements vividly depict not only the Sultan and Scheherazade (the latter is portrayed by the beguiling melodies of a solo violin), but the legends she recounts. Finally, love triumphs and Scheherazade is spared — thereby saving her own skin and marking up a huge early victory for feminism.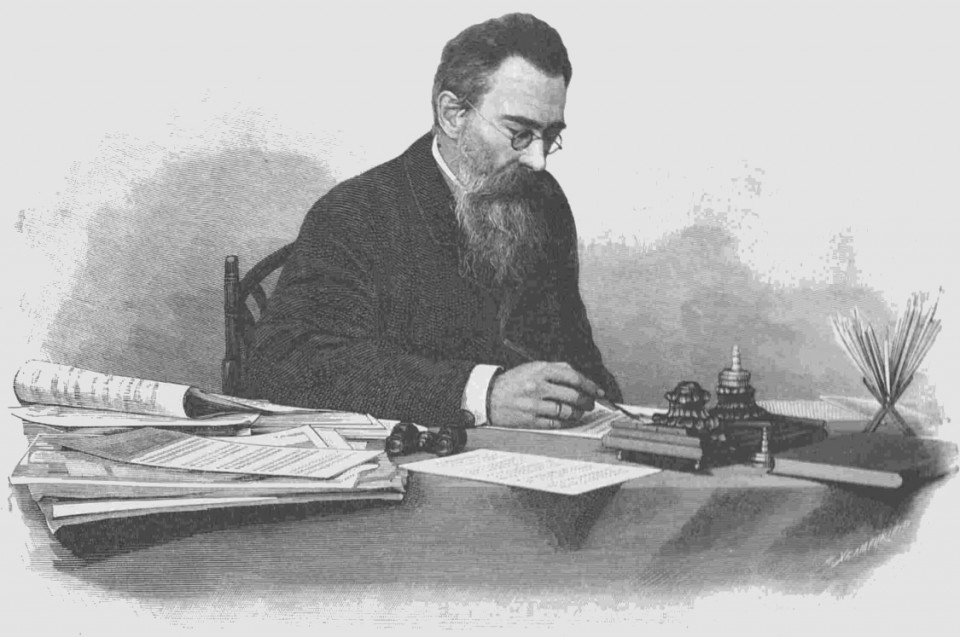 Composer Nikolai Rimsky-Korsakov was a well-travelled man. As an officer in the Russian navy, he travelled the world, and was inspired by what he saw and heard in Turkey and Persia (now Iran). Scheherazade contains an incredible array of colours and brilliant instrumental effects. The piece premiered in Saint Petersburg on October 28, 1888 conducted by Rimsky-Korsakov himself and quickly became a favourite romantic showpiece for orchestras the world over.